Our team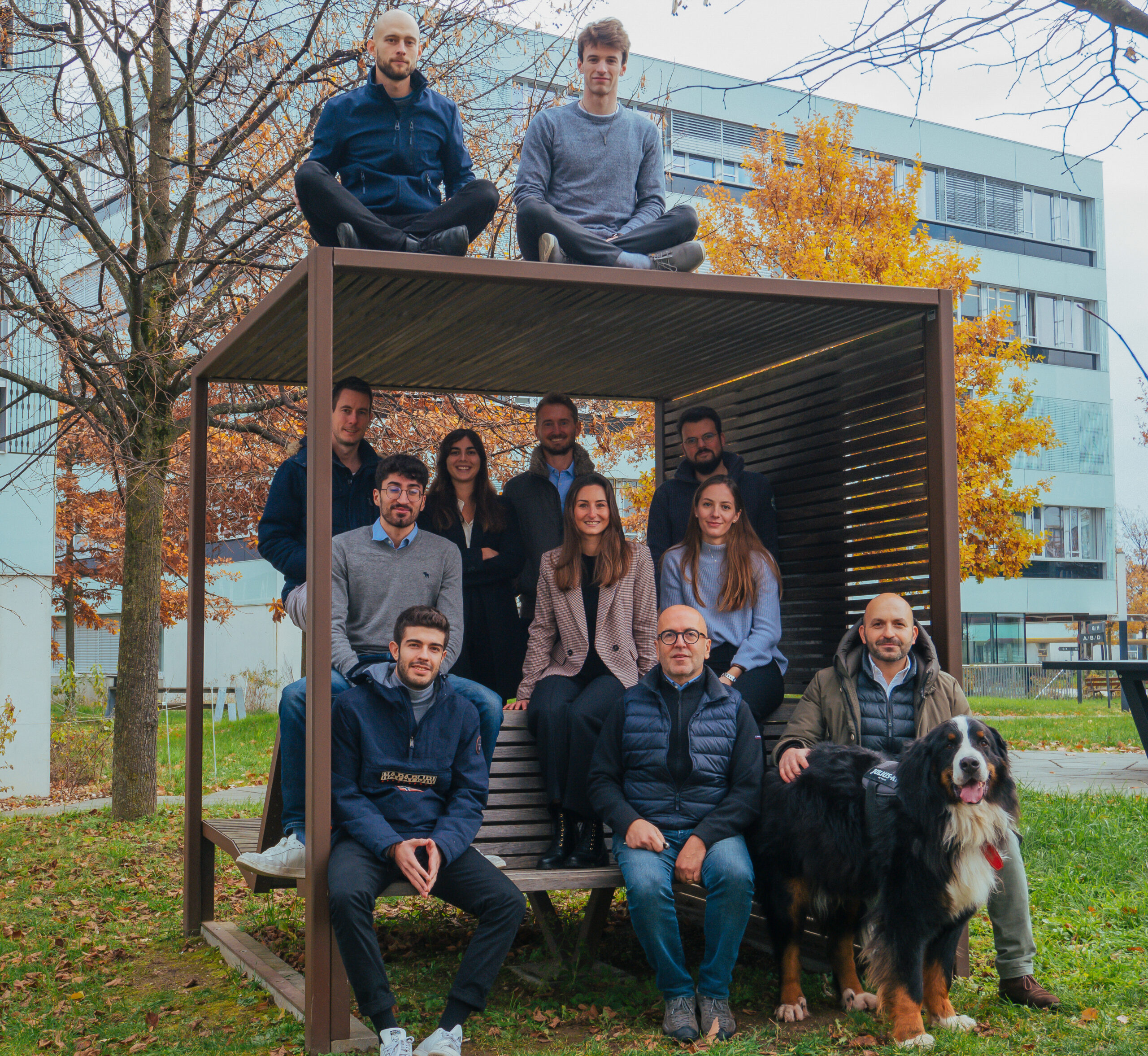 Values
"Customer orientation is our responsibility"
We make sure that we listen to our clients at all times. Understanding and challenging their needs, then supporting them in the development and implementation of their projects are part of our DNA.
We seek to promote goodwill, experience sharing and mutual support within the team to ensure employees' gratification and customers' satisfaction. Transparency and respect guide our interactions internally and with our customers.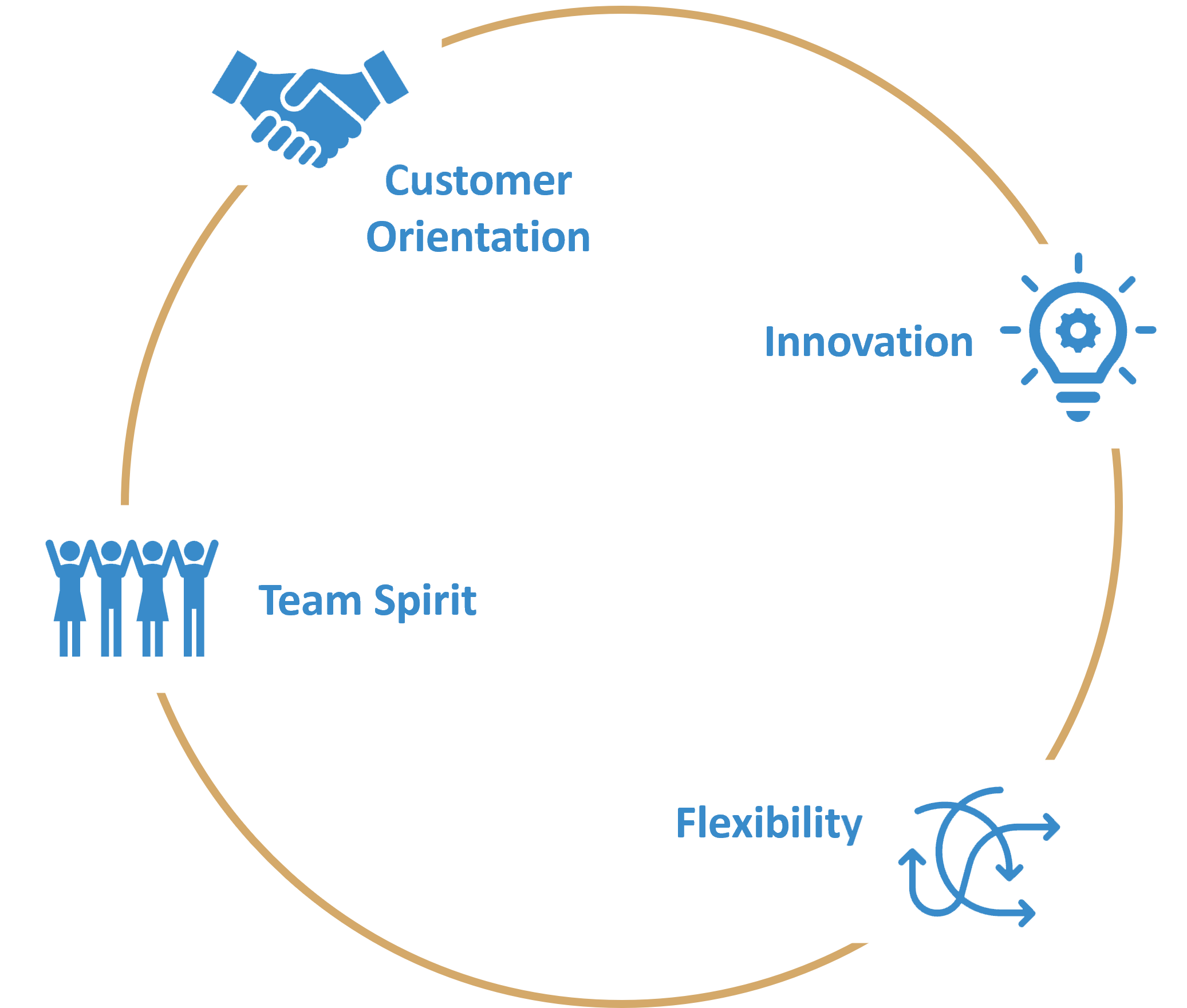 We understand that banishing the status quo, challenging ourselves and constantly seeking for new solutions stimulate our creativity. To anticipate market needs, we experiment innovative solutions in order to integrate them and offer them to our customers.
"Flexibility is our keystone"
We promote flexible working as a source of fulfillment and well-being for our employees. It is a major asset in the follow-up of our projects, allowing us to adapt quickly and efficiently to the operational changes required by customers.
Corporate Social Responsibility
We commit to the UN Sustainable Development Goals:
SDG 3: the well-being and health of employees is our priority, we make sure to offer employees a friendly workplace. We participate in their sports subscription, while also having the chance to access EPFL sports facilities, which allows employees to have access to multiple sports near the workplace. We are also continuing to make our desks as ergonomic and comfortable as possible in order to work in optimal conditions, in particular by replacing our existing desks with adjustable desks.
SDG 5: In our field, which is still largely represented by men, equality between women and men is a major issue. Thus, we allow each employee to have flexible hours and to choose their work rate to reconcile professional and private life.
SDG 8: Provide a work environment where employees can grow professionally, in particular by offering stable and sustainable jobs, but also by offering students internships within ProcSim in order for them to be able to discover the work environment and have a first significant experience.
SDG 10: Implementation of a non-discrimination policy and a code of ethics intended for all employees and those who work with us (present in our ethics and CSR charter)
SDG 11: Set up a sustainable office with the possibility of working from home, in order to reduce home-work journeys, the CFF half-fare pass offered to employees to encourage travel by public transport. Especially since we are lucky to be close to the center of Lausanne, whether by bike or by transport.
SDG 12: We have the privilege of evolving within the Innovation Park, which is very committed to sustainability, so we have healthy and local food options on site, a TOo Good To Go partnership, local product distributors and selective sorting of waste.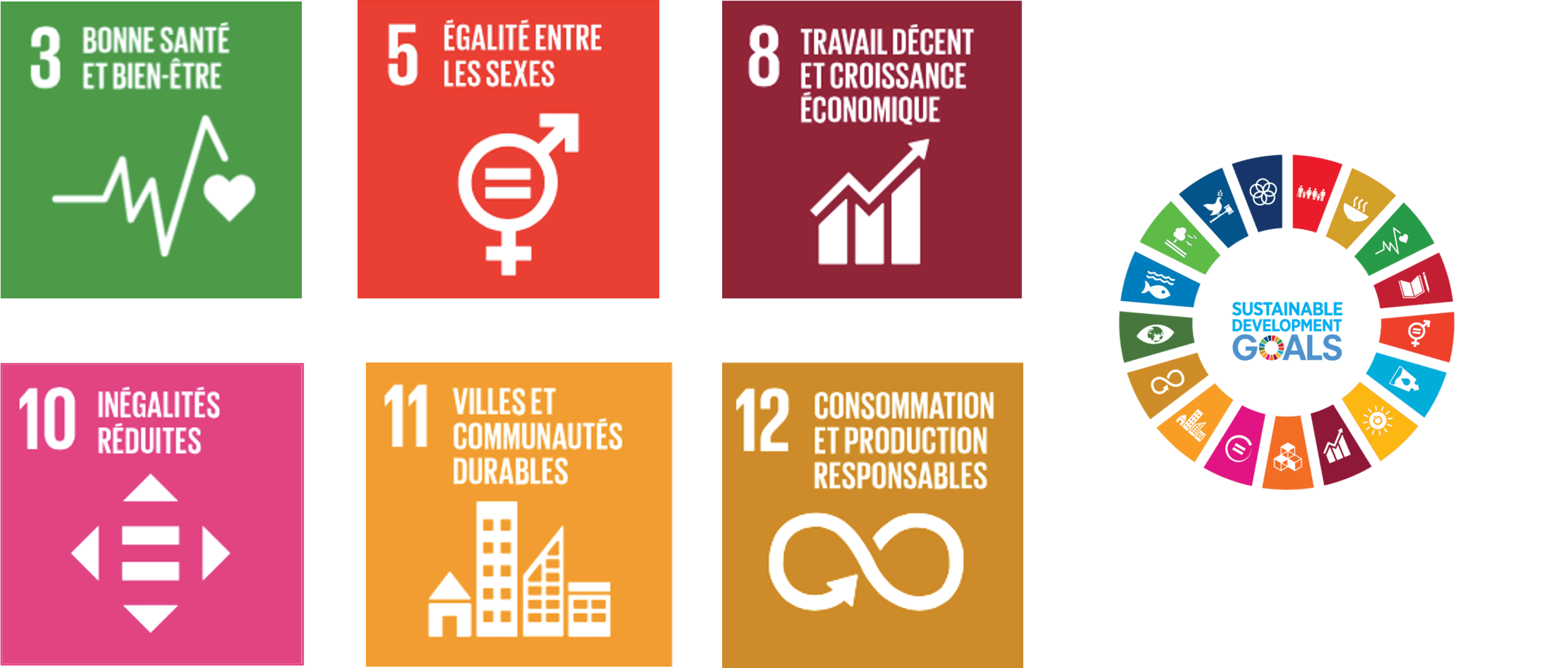 We are sustainable partners of the Innovation Park having signed the sustainability charter!
What a great advantage of being within the Park because it allows us to share our good practices and create synergies between the different companies.
Join us
→ You are a positive, open-minded and curious engineer
→ You have a particular interest for logistics and its flows
→ You are interested in 3D modelling, digital twins, system simulation and their optimization
Then you've come to the right place!
Click below to see our offers or send us a spontaneous application to: admin@procsim.ch (complete documentation)