Our team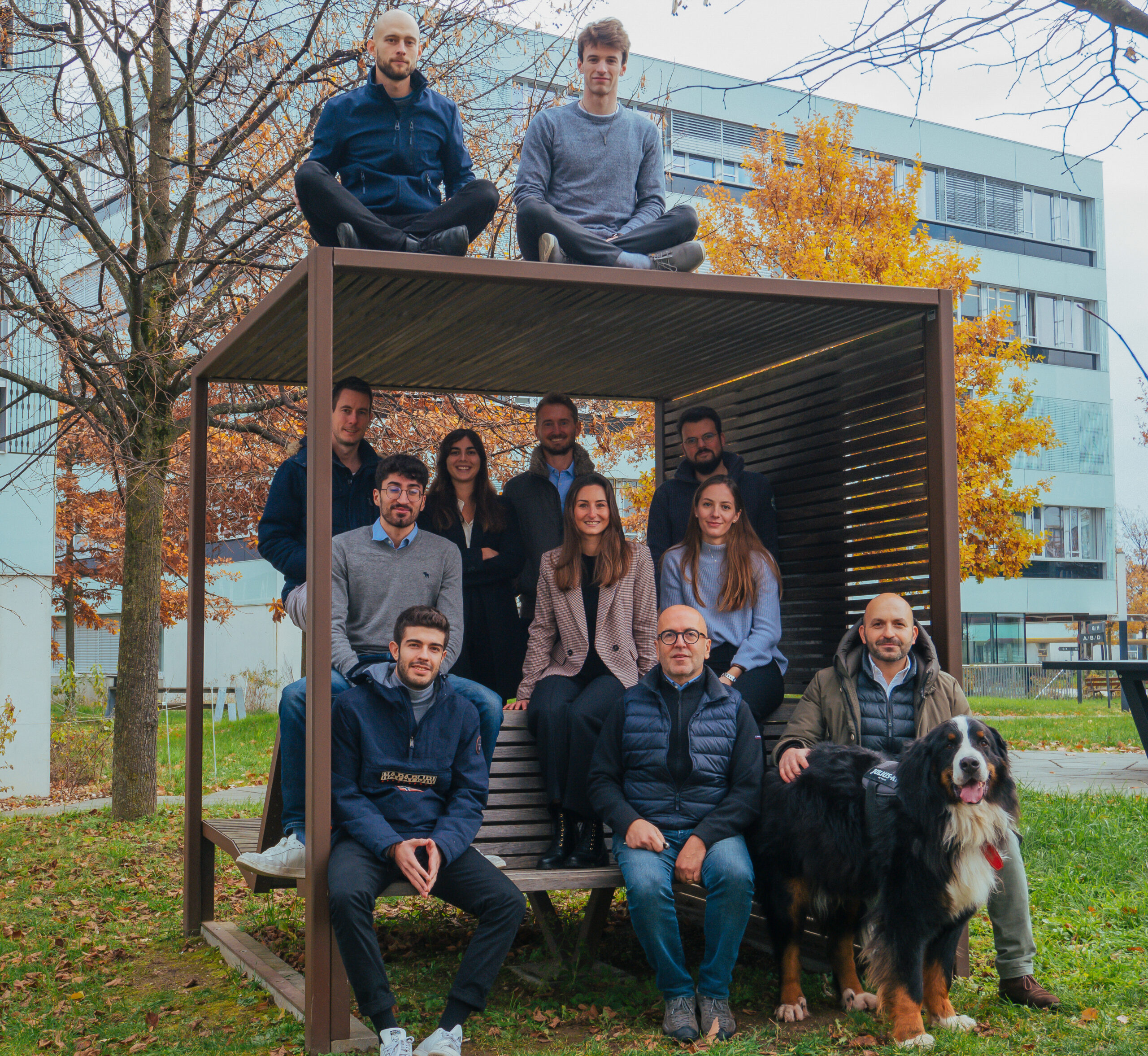 Values
"Customer orientation is our responsibility"
We make sure that we listen to our clients at all times. Understanding and challenging their needs, then supporting them in the development and implementation of their projects are part of our DNA.
We seek to promote goodwill, experience sharing and mutual support within the team to ensure employees' gratification and customers' satisfaction. Transparency and respect guide our interactions internally and with our customers.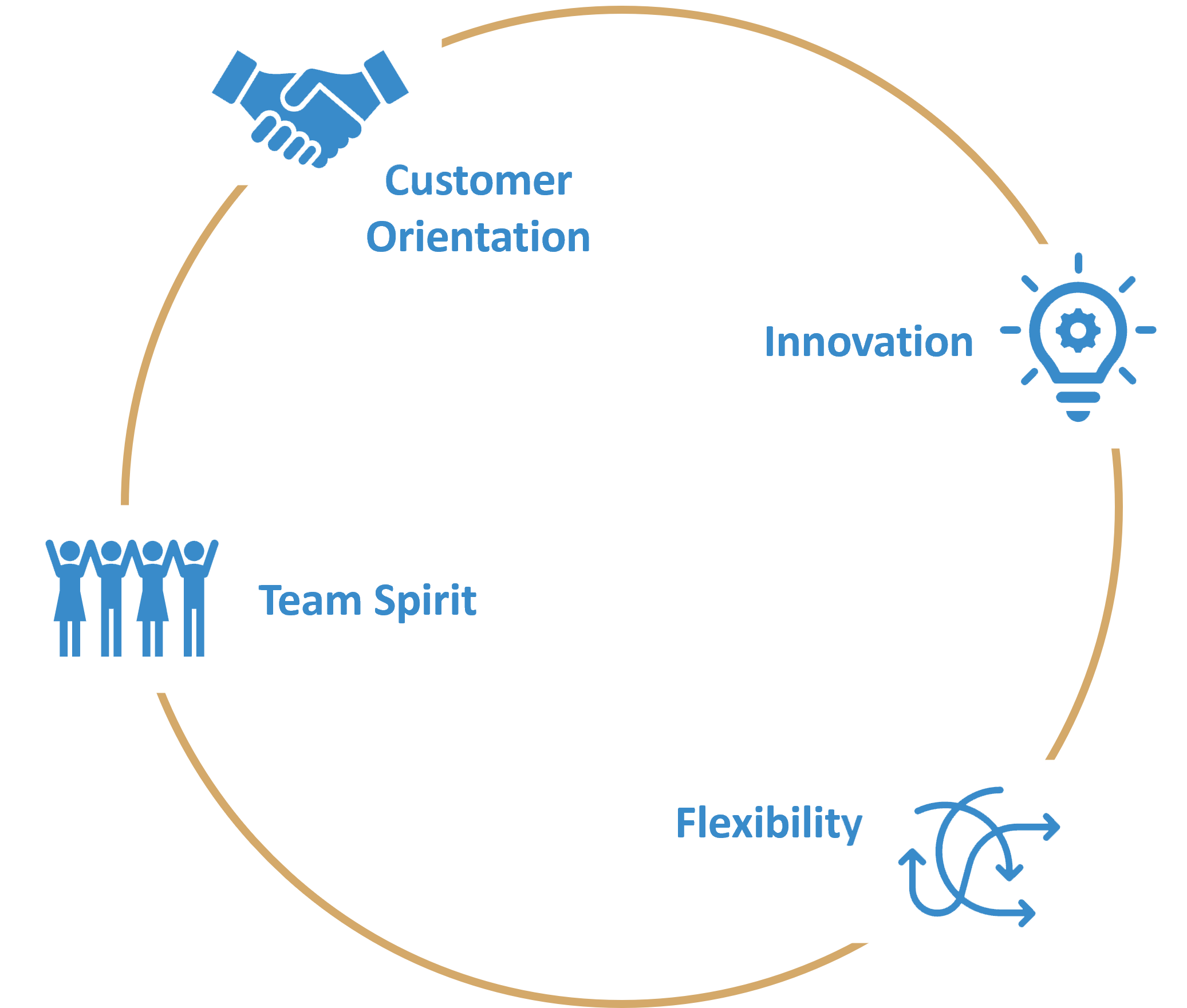 We understand that banishing the status quo, challenging ourselves and constantly seeking for new solutions stimulate our creativity. To anticipate market needs, we experiment innovative solutions in order to integrate them and offer them to our customers.
"Flexibility is our keystone"
We promote flexible working as a source of fulfillment and well-being for our employees. It is a major asset in the follow-up of our projects, allowing us to adapt quickly and efficiently to the operational changes required by customers.
Corporate Social Responsibility
We commit to the UN Sustainable Development Goals:
Employees well-being (SDG 3)
M/F equality (SDG 5)
Provide a work environment where employees can grow professionally (SDG 8)
Inequalities' reduction (SDG 10)
Establish a sustainable office (SDG 11)
Have responsible consumption (SDG 12)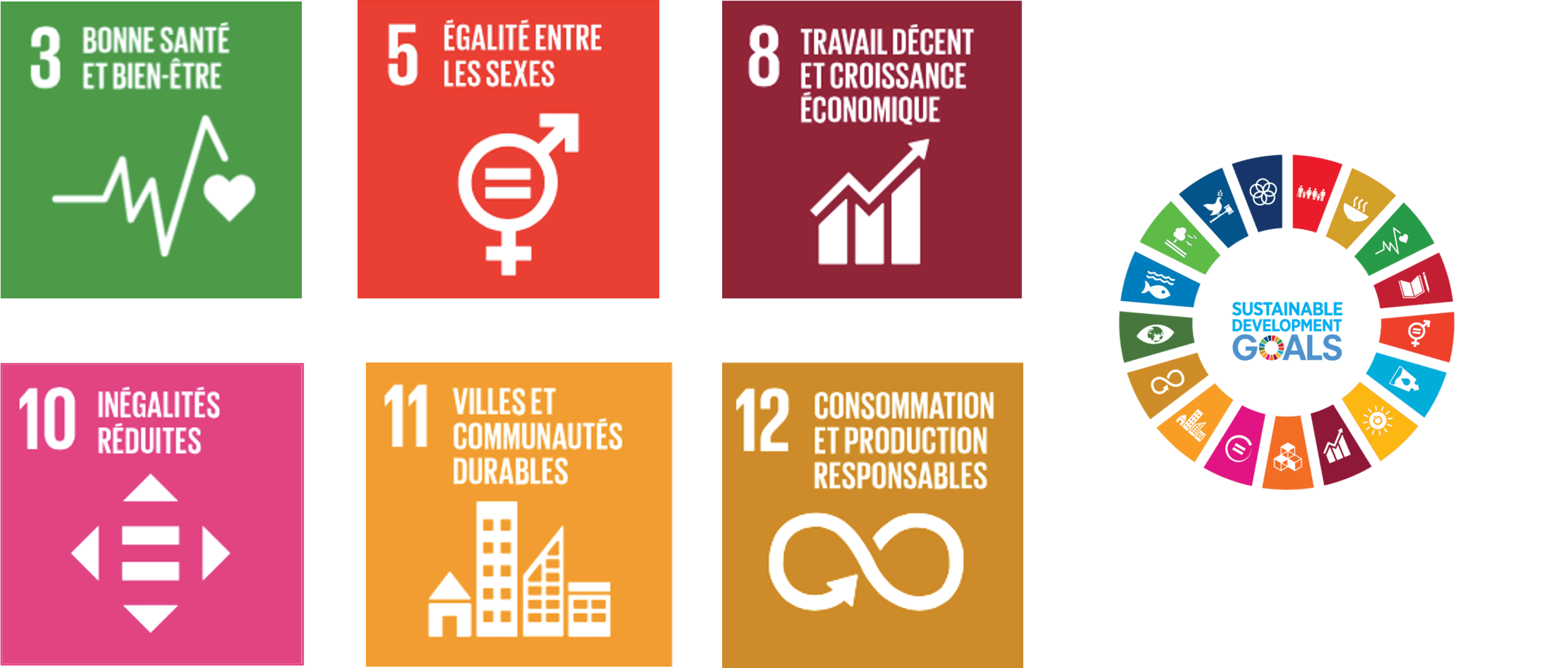 We are sustainable partners of the Innovation Park having signed the sustainability charter!
What a great advantage of being within the Park because it allows us to share our good practices and create synergies between the different companies.
Join us
→ You are a positive, open-minded and curious engineer
→ You have a particular interest for logistics and its flows
→ You are interested in 3D modelling, digital twins, system simulation and their optimization
Then you've come to the right place!
Click below to see our offers or send us a spontaneous application to: admin@procsim.ch (complete documentation)